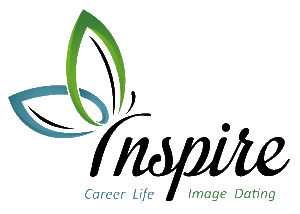 Tap Into What Makes YOU Amazing
Book Your FREE Discovery Session today on 07751 285772
WHO?
​
Hi, I'm Sarah Ventris and I run Inspire, a Life Coaching business focused on helping clients make the most of the unique qualities they already possess to improve their success in every walk of life. I'm a qualified NLP Practitioner, Careers Adviser, Image Consultant and Life Coach.
​
My career has been varied, spanning more than 25 years, working locally and in London and taking in both small provincial businesses and large blue-chip multinationals. Like most of my clients, I've faced the challenges and come out smiling! :-)
​
I am a member of the Toastmasters public speaking organisation and have worked in a voluntary capacity as a Progression Mentor for the Prince's Trust charity.
I have provided coaching services to many individuals and businesses.
WHAT?
​
Inspire is focused on giving you the confidence, guidance and tools to succeed in the four key areas of life.
​
Your Career: The confidence and tools to focus on what you want, to make the right choices, to create value, and to present yourself in such a way as to maximise the opportunities that come your way.
​
Your Life: The insight and understanding to surround yourself with success, and the ability to communicate effectively and assertively to achieve what you want.
​
Your Style: From personal branding to looking good and feeling great every day, giving you the knowledge and confidence to make the right styling choices every time.
​
Your Relationships: The confidence and capability to understand what you're looking for and how to go find it.
​
​
WHY?
​
A life coach will help you understand your situation from a different perspective and take you out of chaos and into clarity. A life coach will never tell you what to do - your life is your own personal journey - but they will empower and guide you to achieve your desired goals or dreams. They will also focus you, keep you motivated, challenge you, increase your confidence, develop your self-awareness and leverage your capabilities whilst helping you to maintain a realistic and balanced view point.
While life coaching is not counselling, it aims to produce a positive outcome to help you move forward and achieve what you want in life.
WHEN?
​
There cannot be a better investment than an investment in yourself and your future. And in terms of timing, there's no time like now to take the next steps.
​
If you're truly serious about taking the next steps and looking into how you can take control of your life, it's important to just... start! At Inspire, we make this decision as easy as possible by offering all new clients an opportunity to come and see what coaching is all about, and how specifically it can help YOU move forward.
​
Call me now on 07751 285772 and tell me about the journey you're taking and where you want to get to. If it's easier, then why not just send me a text message.
HOW?
​
As a qualified NLP Practitioner, My Inspire Coaching Programmes are inspired by Neuro-Linguistic Programming practices (or NLP for short!)
​
NLP is a set of tools which provide a fast-track for helping you to make positive changes to your life and behaviour. NLP Practitioners look at the mental processes and programmes you are running to assess if they are serving you well or hindering your potential.
​
NLP has validity in all areas of life and can empower you in ways you never thought possible. ​The techniques work in partnership with Life Coaching to enhance all aspects of your life so that you can become the best version of yourself and live a more contented life.
​
Bottom line is it makes it easy for me to get to the heart of how to help you move forward on your journey.