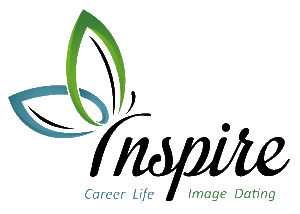 Tap Into What Makes YOU Amazing
Book Your FREE Discovery Session today on 07751 285772
Colour and Style Analysis in Rayleigh, Essex
The Feel Good Factor
The way you see and feel about yourself can have a dramatic effect on every aspect of your life. When you look good, you feel good. And when you feel good, everything just seems to flow a little bit easier in life.
Harnessing Your Natural Attributes
The main objective of an Inspire Colour and Image consultation is not just to help you look great, but also to give you a better understanding of who you are and how you can make the most of your natural attributes. It's about being authentic, drawing attention to the attributes you are most confident about and disguising the things which you may not feel so confident about. .
Improved Self-Esteem and Confidence
Size doesn't matter - it's all about your shape and your colouring, working in harmony and balance with your natural attributes and personality to bring out your own unique sense of style. An Inspire Image and Style Consultation is a fantastic way of raising your self-esteem and confidence. Your consultation will give you an incredible amount of personal information and a set of skills which allows you to make the right choices to always look your best..
Consultations: What's Covered?
As a formally trained Image Consultant and impartial and unbiased guide, Inspire's Sarah Ventris can help you understand the impact on your personal style from the colours you wear, your personality, face shape, body shape, proportions, scale and height. Each programme is designed to get to the heart of what's important to you, highlighting your most attractive features so you can always look amazing.
​
Colour Analysis: An understanding of the tones and shades that complement your unique skin-tone, eye colour and hair colour, will ensure you always look your vibrant best whatever your fashion style or personality.


Style Analysis including a Style Personality questionnaire: The way you dress will generally be an authentic representation of who you are as a person. It's useful therefore to understand your Style Personality and motivations for choosing one item of clothing over another.


Face Shape: Helps you make the right decision when buying glasses, changing hairstyles and applying make-up.


Body Shape: An understanding of your Body Shape is key to not only buying the right items but it also helps you look good and feel comfortable in what you are wearing.


Scale and Proportion: Bone structure, shape, height and other ratios which are important when considering patterns, accessories and clothing lines for an overall look that is in harmony and balance.
Book Your Free Discovery Session Now
Call Inspire now to book your Free 30 Minute Discovery Session and discover the TEN simple things you can do straight away to instantly improve your confidence.
Let's take the first step together today
"WHEN YOU LOOK GOOD, YOU FEEL GOOD. AND WHEN YOU FEEL GOOD, EVERYTHING JUST SEEMS TO FLOW A LITTLE BIT EASIER IN LIFE."
TO BOOK YOUR FREE IMAGE AND STYLE SESSION, CALL SARAH ON 07751 285772 NOW