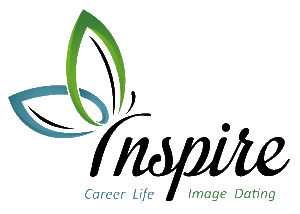 Tap Into What Makes YOU Amazing
Book Your FREE Discovery Session today on 07751 285772
Coaching for Dating in Rayleigh, Essex
"HOWEVER SUCCESSFUL YOU ARE, THERE IS NO SUBSTITUTE FOR A CLOSE RELATIONSHIP. WE ALL NEED THEM."
Francesca Annis
Fun And Fear In Equal Measures
If you're new to dating or even if you've been out there for some time, you'll know that finding that special person can be fun but also rather daunting and challenging. You need resilience, a strong sense of who you are and an even stronger sense of what you need to be happy and fulfilled in a relationship.
Is There Anybody Out There?
It's estimated that 15 million people in the UK are currently single. Yet half of these people ARE looking for long-term relationships and nearly three quarters of them have not had a relationship for 18 months. This shows that there are a lot of people out there waiting to meet that special person.
Build On The 6 Phases of Attraction
Sarah's research and experience working with 'Singles' clients has helped her develop Inspire's unique 6 Phases of Attraction formula that includes Curiosity, Physical Interest, Relevance, Core Values, Excitement and Rapport. Focusing on each of these phases helps you understand the process of both finding and attracting the right partner .
Tap Into What Makes You Amazing
As an impartial and unbiased Confidence Coach and NLP Practitioner, Inspire's Sarah Ventris can help you improve your chances of finding, meeting then attracting the right person. Sarah is trained to ask questions that get to the heart of what's important to you in a potential life partner, and help you tap into exactly what makes you highly attractive to other people, mentally and physically.
Book Your Free Session Now
What's interesting is that so many people make the same mistakes when dating yet there are actually a few simple steps you can take TODAY to instantly raise your game, generate curiosity and build attraction. Book your Free Inspire Dating session now and discover the three things you can do to immediately improve your chances of Dating success.
Let's take the first step together today
TO BOOK YOUR FREE DATING SESSION,
CALL SARAH ON 07751 285772 NOW
"Sarah was truly amazing and really helped me understand how to meet the right person as well has put myself across in the right way... fantastic!"

Katrina S.
Langdon Hills