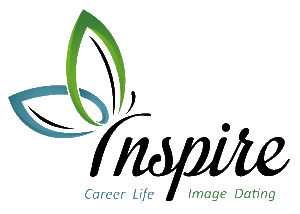 Tap Into What Makes YOU Amazing
Book Your FREE Discovery Session today on 07751 285772
Image and Style Price List (Men)
Full Colour and Style Analysis - £105
Duration: 2 hour session
Location: Studio in Rayleigh
Includes: Identification of Dominant, Secondary and Tertiary Colours, Wow colours, Best Neutrals and 'colours to avoid' plus detailed personal analysis of Body Shape, Face Shape and Proportions. Includes a Personalised Style Guide detailing Trousers, Tops, Jackets, Coats, Suits, Formal and Informal Wear, Necklines, Shoulder Lines, Clothing lines, Shoes and Boots, Accessories, and Patterns and Fabrics which suit you best.
Style Guru Sessions - £20 per hour
Duration: 1 to 2 hours
Location: Studio in Rayleigh
This session is for Inspire customers as a follow-up to the Colour and Style sessions above to discuss progress and purchases you may not be feeling confident about.
Wardrobe Weeding - £50 per hour (onsite)
Duration: Varies (up to 3 hours)
Location: Customer's Home
This session helps you understand how the outfits in your wardrobe are working for you and against you. Also includes a lifestyle assessment to identify your ideal clothing requirements.