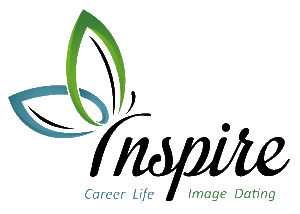 Tap Into What Makes YOU Amazing
Book Your FREE Discovery Session today on 07751 285772
Celebrate Mother's Day and

Update Your Style for Spring/Summer 2020
I am delighted to announce that I am offering Transformational Life Coaching to 10 clients for a minimal fee of £25 per session (normally £75) as I am taking part in additional training for my continued professional development. A free 1 hour taster session is included to see if coaching is right for you. I am already an established Coach as I have other qualifications that support coaching so you are in experienced hands. Please feel free to visit my website www.inspire.coach or contact me on the mobile number below with any questions.
​
What is l Life Coaching?
Coaching is a conversation which provides a non-judgmental, open, collaborative and confidential space between coach and yourself – focusing on your own thoughts, belief systems, challenges, outcomes and goals. It brings clarity, encouragement and support to you helping you to reach your goals and get the life you deserve.
What is Transformational Coaching?
This is a powerful way of exploring your personal beliefs and values and how these are shaping your experience of life, and your behaviours. It will involve work on your behalf, no method of improvement and change relies solely on the Practitioner. Your Coaching journey requires you to take responsibility, but I will support you. Action changes things so if you are ready to start your journey to becoming the best you then coaching is a great way to help you move forward.
What can Life Coaching help YOU with?
· Finding clarity on an issue
· Feeling happier
· Developing purpose
· Raising confidence
· Setting and achieving goals
· Challenging limiting thought patterns
· Finding a career that you love
· Unblocking what is holding you back – becoming unstuck
· Forming better relationships
· Raising self-awareness
· Reshaping many areas of your life
What does it mean to be a Practice Client and how does it work?
In order for me to pass my course I need to bank practice hours with 5 different clients. Anything you discuss with me will be confidential and although I need to supply some case studies all clients will be kept anonymous to protect your confidentiality. Occasionally I will need to provide a sound recording of a couple of sessions. Other than that, you will benefit from some great coaching for a greatly reduced fee!
You will also receive a Free 1 hour Taster Session to see if Coaching is right for you.
Following sessions will be 1 hour to 90 minutes depending on what's agreed and needed there will be no fluctuation on the £25 price for the time spent in coaching.
​
I can offer either:-
· virtual coaching
· in person coaching in a Covid safe environment
​
In person sessions will take place in a comfortable dedicated room in my back garden where we can sit 2 meters apart. I will require my clients to use the hand sanitiser I provide and wear a mask throughout the session in line with Covid regulations. Given the challenges that many of us have faced during 2020 there really has never been a better time to invest in yourself and help to make 2021 the best year it can be.
Virtual sessions will take place over Zoom and I will send you an email in advance of the session with a link for the session. Please ensure that you are in a safe space where you won't be interrupted and can speak freely.
I do have some evening, weekend and daytime slots available. Please be aware that the evening and weekend slots will be the most popular.
Obviously, places are limited! So if you would like some discounted Transformational Life Coaching I am enrolling new clients now. If you would like to discuss this exciting opportunity to positively influence your life then please contact me on 07751 285772.
Feedback on my coaching...
Life Coaching (Confidence)
Stacey, Hullbridge, Essex​
​
"Sarah really empowered me to understand where I was not helping myself in my life. She gave me the strength to move forward and supported me all the way through. I'm now in a much better place. Sarah helped me to realise that I had all the resources within me. While I just needed to take the next steps, Sarah helped to guide me through them and kept me on track. I know I've improved as a person and I'd recommend Sarah without a doubt."
​
Career Progression
Jason, Chelmsford, Essex
​
"No question, I was feeling pretty low when I arranged to see Sarah. I'd been in the same job for years and hadn't needed to get out there and sell myself for a long time. Sarah not only helped me with my fears, but also showed me exactly how my skills could be used in a different role that was much more in tune with where i wanted to go. Sarah is really passionate about what she does and is great at putting people at ease, before setting them on the path to success. Loved it!"
​
Colour and Style / Image Coaching
Katrina, Langdon Hills, Essex
​
"My experience with Inspire has totally transformed the way I shop and also increased my self-confidence. The studio environment is friendly and professional and you are instantly made to feel comfortable, Sarah shows you which colours best suit your hair colour/skin tone and which style of clothing best suits your body shape. Sarah's expertise on how to put colours together and accessorise an outfit is outstanding. I went home with a much better understanding of what type of clothes I should be buying to make me look and feel my best. This has reduced the time it takes me to shop to find that special outfit. I cannot recommend Inspire enough and am so grateful for Sarah's help."
There will be an opportunity to try on Colour Me Beautiful's own range of cosmetics and find your ideal lipstick or lip gloss, designed to work in harmony and balance with your colouring.
​
All ticket sales are going to charity for The Essex Horse and Pony Protection Society based in Pitsea. Charity no. 297893.

For more information and to book your ticket please contact me on 07751 285772.

Spaces are limited for this fun event so book now to avoid disappointment.

Tickets are £15 each.
​
​