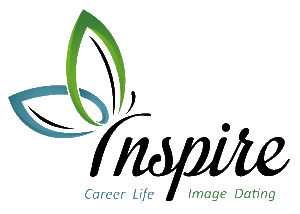 Tap Into What Makes YOU Amazing
Book Your FREE Discovery Session today on 07751 285772
Colour Me Beautiful in Rayleigh, Essex​
​
How you see and feel about yourself will have a dramatic effect on every aspect of your life. When you look good, you feel good. And when you feel good, everything just seems to flow a little bit easier.
​
Harness Your Natural Attributes
​
The main objective of an Inspire Colour and Image consultation is not just to help you look great, but also to give you a better understanding of who you are and how you can make the most of your natural attributes. It's about being authentic, drawing attention to the attributes you are most confident about and disguising the things which you may not feel so confident about.
​
Improve Your Self Confidence
​
Size doesn't matter - it's all about your shape and your colouring, working in harmony and balance with your natural attributes and personality to bring out your own unique sense of style. An Inspire Image and Style Consultation is a fantastic way of raising your self-esteem and confidence. Your consultation will give you an incredible amount of personal information and a set of skills which allows you to make the right choices to always look your best..
​
Tap Into What Makes YOU Amazing
​
Colour and Style sessions are exciting and FUN. And they are from a safe, comfortable and relaxed environment. No judgements, no uncomfortable questions - just a simple methodology for helping you understand how to make the most informed choices. Customers leave these sessions with miles on their faces and a spring in their step. Without question, you will leave these sessions feeling confident and empowered.
Feedback on Colour Me Beautiful in Rayleigh...
Colour and Style Analysis
Katrina, Langdon Hills, Essex

"My experience with Inspire has totally transformed the way I shop and also increased my self-confidence. The studio environment is friendly and professional and you are instantly made to feel comfortable, Sarah shows you which colours best suit your hair colour/skin tone and which style of clothing best suits your body shape. Sarah's expertise on how to put colours together and accessorise an outfit is outstanding. I went home with a much better understanding of what type of clothes I should be buying to make me look and feel my best. This has reduced the time it takes me to shop to find that special outfit. I cannot recommend Inspire enough and am so grateful for Sarah's help."
​
Colour and Style Analysis
Jenny, Rayleigh, Essex
​
"I recently visited Sarah at Inspire for a Colour and Style Analysis. This was an extremely enjoyable experience, finding out what are my 'wow' colours to wear, what style of clothing will make me look my best, how to accessorise my outfits, how to correctly apply make-up, how to use the right shades and much more! This has boosted my confidence immensely and I am looking forward to going shopping to buy some new clothes!"
​
Colour and Style Analysis
RB, Stanford-le-Hope, Essex

"I visited Sarah at Inspire for a Colour, Style and Make-Up session as I needed a confidence boost for a job I was starting. Sarah is very professional but has such a friendly manner that you instantly feel at ease. Colour Session: I am particularly drawn to black and although I discovered it is in my pallet of colours, I can now enjoy wearing a variety of colours and feel instantly confident. It is a fun process that allows you to see yourself in a different light whilst still being true to your own identity. Style Session: Sarah gives you an incredible personalised report that has all the different styles of tops, skirts, accessories etc you can imagine. We worked through the report together and discussed what I normally wear and what might work better or differently to the normal run-of-the-mill look. She showed me what suits my shape and colouring and how it relates to my lifestyle. Make-Up Session: I realised that with quality make-up in the right shades, which didn't have to cost the earth, I can achieve a really great look. Sarah has a great variety of products and we basically started from scratch. Sarah talked me through every step, explaining what she was doing and why along with some tips which will come in handy. I would absolutely recommend Sarah as she really cares about helping you feel good about yourself, something that comes through in her attitude and service."
​
Colour and Style Consultations - What's Covered?​
​
As an impartial, unbiased guide and a formally trained Image Consultant (Colour Me Beautiful and London College of Fashion), I can help you understand the impact on your personal style from the colours you wear, face shape, body shape, proportions, scale and height. Each entirely personalised programme is designed to get to the heart of what's important to YOU, to equip you to highlight and enhance your most attractive features so you can always look amazing.
Colour Analysis: An understanding of the tones and shades that complement your unique skin-tone, eye colour and hair colour, will ensure you always look your vibrant best whatever your fashion style or personality.


Style Analysis: including a Style Personality questionnaire: The way you dress will generally be an authentic representation of who you are as a person. It's useful therefore to understand your Style Personality and motivations for choosing one item of clothing over another.


Face Shape: Helps you make the right decision when buying glasses, changing hairstyles and applying make-up.


Body Shape: An understanding of your Body Shape is key to not only buying the right items but it also helps you look good and feel comfortable in what you are wearing.


Scale and Proportion: Bone structure, shape, height and other ratios which are important when considering patterns, accessories and clothing lines for an overall look that is in harmony and balance.
Book Your Free Taster Session Now
​
Call me now on 07751 285772 to book your free 30 minute Colour and Style Taster Session and discover the ten simple things you can do straight away to improve your confidence. ​