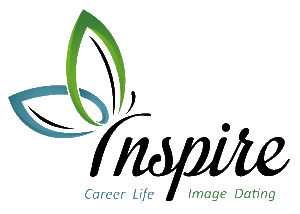 Tap Into What Makes YOU Amazing
Book Your FREE Discovery Session today on 07751 285772
Transformation Life Coaching Offer
​
As an already established and experienced Life Coach, I am offering personalised Transformational Life Coaching at a dramatically reduced rate. This is for a short period of time and for a limited group of just 10 clients while I am taking part in additional training for my Continued Professional Development (CPD).

The offer is as follows:
First three sessions FREE (normally £75 per session) - a saving of £225

Additional sessions then available for £25 per session (normally £75 per session)
There is no pressure to continue beyond the three free sessions but clients do who go on to complete a full 10 sessions would therefore pay just £175 for a full life coaching programme compared to £750 - a saving of more than 75%.
​
What Is Transformational Life Coaching?
​
Coaching is a conversation which provides a non-judgmental, open, collaborative and confidential space between coach and yourself – focusing on your own thoughts, belief systems, challenges, outcomes and goals. It brings clarity, encouragement and support to you helping you to reach your goals and get the life you deserve.
​
Transformational Life Coaching is a powerful way of exploring your personal beliefs and values and how these are shaping your experience of life, and your behaviours. It will involve work on your behalf, no method of improvement and change relies solely on the Practitioner. Your Coaching journey requires you to take responsibility, but I will support you. Action changes things so if you are ready to start your journey to becoming 'the best YOU' then coaching is a great way to help you move forward.
​
What Can Life Coaching Help You With?​
​
Find clarity on an issue that is troubling you

Feel happier and form better relationships

Develop your sense of purpose

Raise your levels of confidence

Set and achieve goals that positively impact your life

Challenge limiting thought patterns that are holding you back

Move into a career that you love

Tackle any blockages that are getting in the way of your progress

Improve your own self-awareness

Reshape the most important areas of your life
​
How Does This Offer Work?

In order for me to complete my training, I need to bank practice hours with 10 NEW CLIENTS. Anything you discuss with me will be confidential and although I need to supply case studies to demonstrate progression, clients will remain anonymous and confidentiality will be assured. Occasionally I will need to provide a sound recording of a couple of sessions. Other than that, you will benefit from the traditional great outcomes I achieve with my clients but for a greatly reduced fee. See the feedback below and elsewhere on this website.

COVID Safety
During the pandemic, I am offering VIRTUAL coaching sessions which take place over Zoom. I will send you an email in advance of the session with a link for the session. Please ensure that you are in a safe space where you won't be interrupted and can speak freely.
​
Next Steps: When and How?​
​
If you are keen to make a difference in your life and would like to take advantage of this limited time discounted Transformational Life Coaching, I am enrolling new clients NOW. If you would like to discuss this exciting opportunity to positively influence your life then please fill out the form on this page or contact me on 07751 285772.
​
I do have some evening, weekend and daytime slots available. Please be aware that the evening and weekend slots will be the most popular.
​
OBVIOUSLY PLACES ARE LIMITED AND WILL GO FAST.
​
​
Feedback on Inspire coaching...
Life Coaching (Situational)
Martin, Leigh-on-Sea, Essex
​
"I came to see Sarah as I was having trouble with confidence and wanted to improve my life. I am easily overwhelmed and Sarah helped me to see my situation from a new perspective and helped to shift some of the barriers and belief systems that were holding me back. We started by breaking everything down into smaller steps and if I fell off the wagon then she was there to help me get right back where I needed to be. Sarah helped to believe in myself again and I want to say a massive thank you to her for helping me improve my confidence and find the courage to live the life I want to live."
Life Coaching (Confidence)
Stacey, Hullbridge, Essex
​
"Sarah really empowered me to understand where I was not helping myself in my life. She gave me the strength to move forward and supported me all the way through. I'm now in a much better place. Sarah helped me to realise that I had all the resources within me. While I just needed to take the next steps, Sarah helped to guide me through them and kept me on track. I know I've improved as a person and I'd recommend Sarah without a doubt."
Emotional Freedom Technique
Adele, Rayleigh, Essex​
​
"I went to see Sarah after we'd spoken in general conversation. I was struggling with a certain aspect of my life and I was travelling to a very dark place at an alarming speed. I knew I had to do something before I fell into depression. Sarah was quite amazing. I felt like I had walked out of a dark room into the light. It's a cliché but I really felt like a weight had been lifted from me. And now I am back to my happy, enthusiastic self, at work and most importantly, at home. Sarah was professional, caring, intuitive and effective. She clearly listens to what you are telling or not telling her and understands what the two mean, which gives her the ability to focus and work on the issues."