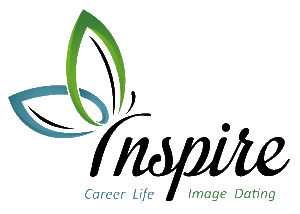 Tap Into What Makes YOU Amazing
Book Your FREE Discovery Session today on 07751 285772
Events
​
3rd December 2016
​​

Come along and grab yourself a Christmas bargain, pick up some stocking fillers,

enter our free competition

or have a chat about my services at Rayleigh Methodist Church Christmas Bazaar in Rayleigh from 10am to 3pm.
​
​

​
Gift Experiences from Inspire
​
​​
Colour Analysis Gift Experience
​
The Colour Gift Experience is a fun consultation which helps the recipient to

understand the tones and shades that complement their unique skin-tone, eye colour and hair colour. It will ensure they always look their vibrant best whatever their fashion style. They will also receive a colour swatch wallet containing all the colours available in their pallet. Duration 1 1/2 to 2 hours. Cost £130.
​​Style Analysis Gift Experience
​
The Style Analysis Gift Experience is key to revolutionising the way you shop. This Consultation will help the recipient understand their face shape, body shape, scale and proportions and includes a Style booklet which is personalised during the session. They will discover the best clothing lines for their body shape. A Style Personality test is also part of the Style Analysis Experience and helps you to understand why you make the choices you do. Cost £130.
​
​​Combined Colour & Style Analysis Gift Experience for women
This total image session gives the recipient all they need to make their shopping trips successful and includes all the details mentioned above in the Colour & Style description. This session lasts up to 4 hours. Cost £230.
​
Make-up Lesson Gift Experience
Make-up should suit the colouring and compliment a persons look too. A Make-up Lesson will give the recipient the knowledge and skills to apply their daily make-up or create new looks with confidence. This consultation comes complete with a beauty workbook which is personalised during the consultation and lasts 1 hour. Cost £40.
​
Style Update Gift Experience for women​​​
A Style Update takes the indecision and frustration out of looking up-to-date each season. The recipient will be taken through the new season's looks and shown which ones work best for them and why. They will learn about the 'must haves', the make-up trends and where the best places are to shop for their shape and colouring. They also be shown how to re-style pieces that they already have and learn simple ideas for updating their wardrobe and accessorising to keep their look current. They will receive a Style Update booklet as a guide to all that the have learned in the session. Cost £40.
​
Personal Shopping Gift Experience​​​
​
This consultation usually takes place at Lakeside, Thurrock or Bluewater in Kent.
Cost £50 per hour.
​
Total Image Gift Experience for Men
​
If you are looking for a combined colour and style analysis for a man in your life then look no further. Our consultations for men will help you build on all the elements necessary to dress well and look current. When you understand more about the effects of colour, styles and how they work with your body shape, you will find it easier, and quicker, to shop for clothes you enjoy wearing. Other elements include looking at fit, fabrics and cuts, how you can express your personality through your clothes, good grooming and dressing to suit the occasion. You will receive a personalised colour swatch wallet and a style booklet. Cost £200
​
Truly personalised gift experiences from Inspire. Looking for something extra? Ask about specifically tailored gifts for that special person.
TO BOOK YOUR FREE TASTER SESSION,
CALL SARAH ON 07751 285772 NOW