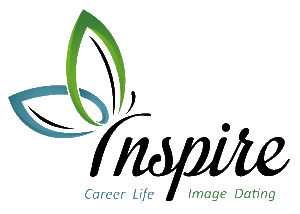 Tap Into What Makes YOU Amazing
Book Your FREE Discovery Session today on 07751 285772
Dating in Rayleigh, Essex
​
If you're new to dating or even if you've been out there for some time, you'll know that finding that special person can be fun but also rather daunting and challenging. You need resilience, a strong sense of who you are and an even stronger sense of what you need to be happy and fulfilled in a relationship.

​
Build On The 6 Phases of Attraction
My research and experience working with 'Singles' clients has helped me develop Inspire's unique 6 Phases of Attraction formula that includes Curiosity, Physical Interest, Relevance, Core Values, Excitement and Rapport.
Is There Someone Out There For You?

It's estimated that 15 million people in the UK are currently single. Yet half of these people ARE looking for long-term relationships and nearly three quarters of them have not had a relationship for 18 months. This shows that there are a lot of people out there waiting to meet that special person.
Feedback on Inspire Dating and Relationships Coaching...
Dating and Relationship Coaching
Craig, Rayleigh, Essex
​
"After putting Sarah's recommendations into practice for my dating style, I was amazed at the difference it made. I've even managed to use the advice to raise my game in my professional life and I've improved my communication skills. It's had an enormous positive effect and I'm so grateful for her advice and support. If you're nervous about contacting Sarah for Life Coaching or Dating, don't be! She's great at bringing out the best in people and will help you no matter where you are at!"
​
Dating Confidence Coaching
Grant, Billericay, Essex​
​
"Approaching people was a big problem for me and always falling at the first hurdle meant that I had zero chance of getting a date. After connecting with Sarah and talking through my problems, she actually took me out in the real world for a practical session. She gave me tasks and advice and guidance along the way and I actually got a girl's number. This was a totally different approach to anything I'd ever experienced with a coach and being able to put into practice my new learned skills really helped me to get the most out of our session. I'd recommend Sarah without a doubt."
Dating Confidence Coaching
Stacey, Grays, Essex​
​
"As a shy person who would often clam up on date, I desperately needed help with my Dating Confidence. I was also worried about rejection and how to handle it. Sarah has helped me overcome my emotional road-blocks and showed me that underneath my shy exterior there was a confident 'me' just waiting to climb out. I am happy to say I am now in a wonderful relationship and probably wouldn't be where I am now without Sarah's help."
Dating and Relationship Coaching
Jessica, Hockley, Essex
​
"I thought I was doing all the right things. I felt confident and knew I had a lot to offer as a person but I kept attracting the wrong type of people. Sarah's date coaching was fantastic and the session on 'why I'm attracting the wrong man' was especially useful. Sarah helped me realise that I needed to raise my standards, get out of my comfort zone and dissolve some of my prejudices and pre-conceived ideas about men in particular jobs . We all think that we know ourselves so well (and of course we do) but it's the unconscious programmes we are running that hold us back. This is where Sarah really helps you to move forward and break the patterns that are unhelpful."
​
Focusing on each of these phases helps you understand the process of both finding and attracting the right partner. Why not see if I can help you raise your dating game?