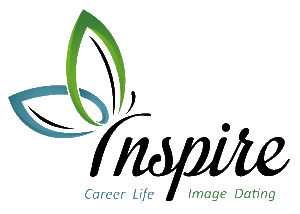 Tap Into What Makes YOU Amazing
Book Your FREE Discovery Session today on 07751 285772
COMING SOON
​
101 Weird & Wonderful Careers
​
Thank you for visiting this page and helping to inspire the next generation! As leaders in our field, we have the opportunity to give some insight to school, college and university leavers who are struggling to make career decisions without the benefit of life experience.

What do I need from you? I have compiled a list of questions which allows you to describe a 360 view of your particular career. Each answer should be between 200 to a maximum of 500 words. I would also love to have a picture that captures your career from you.

What's in it for you? If you have your own business then you are welcome to include your website address/social media details or contact details. If not then this is a chance for good exposure and to support young adults into their ideal career.
​
You can download the questions by clicking the link xxxxxx
"Your profession is not what brings home your paycheck. Your profession is what you were put on Earth to do."
Vincent Van Gogh"
Bored with life? Then throw yourself into some work you believe in with all your heart, live for it, die for it, and you will find happiness that you never thought could be yours."
Dale Carnegie
​
​
"Choose a job you love, and you will never have to work a day in your life."
Anon
Life Coach
Magazine Editor
Marine Biologist/Scientist
Media Coach
Media Make-up Artist
Member of parliament
Meterologist
Microbiologist
Midwife
Millner or Hatter
Mountain Rescuer
News Reader
Nutritionist
Ocularist
Orchestra Conductor
Palaeontologist
Paramedic
Paranormal Investigator
Park Ranger
Pathologist
Perfumer
Personal Bodyguard
Personal Trainer
Plastic Surgeon
Private Investigator
Professional Footballer
Actor
Acupuncturist
Aerospace Battle Manager
Animal Psychologist
Animator
Anthropologist
Archaeologist
Architect
AI Research Scientist
Astronaut
Author
Bee Keeper
Beefeater
Brain Surgeon
Butler
Celebrity Personal Assistant
Caricaturist
Chef
Chocolatier
Cobbler
Comedian
Composer
Computer Game Designer
Criminal Profiler
Cryptographer
Customs and Excise Officer
Dog Psychologist
Drama Therapist
Economist
Embalmer
Ethnobotanist
Etiquette Consultant
Entomologist
Events Organiser
Fashion Designer
Feng-Shui Consultant
Fighter Pilot
Film Producer
Flirt Coach
Forensic Scientist
Forest Woodland Manager
Futurologist
Gamer (Professional)
Garden Designer
Geologist
Graphologist
Hypnotherapist
Image Consultant
Interior Designer
Iridologist
Jockey
Language Translator
Professional Lookalike
Pyrotechnics / Special FX Expert
Racehorse Trainer
Radio DJ
Robotics Engineer
Royal Correspondent
Script Writer
Scuba Diver
Sculptor for Film and Theatre
Ships Captain
Sound Engineer
Space Scientist
Sports Commentator
Sports Psychologist
Stuntman/Live Performer
Taxidermist
Town Planner
Travel Photographer
TV Camera Person
Voice Coach
Voice Over Artist
War Correspondent
Wedding Planner
Window Dresser
Zoologist