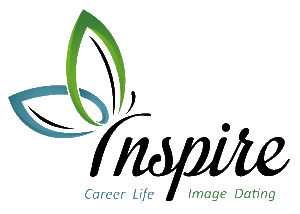 Tap Into What Makes YOU Amazing
Book Your FREE Discovery Session today on 07751 285772
Life Coaching in Rayleigh, Essex
​
At work, in relationships or just for life in general, sometimes we all need a little help to get things straight in our minds so we can be clear about the right next steps. I'm Sarah Ventris and I have been working for more than ten years as a Careers Advisor, Life Coach, Image Consultant and Dating Guru. I have a unique approach to Life Coaching which is focused entirely on helping YOU tap into the unique qualities that make YOU amazing.
It's important to find the right coach for you. So take a look around, take advantage of some of the downloads, and then why not come visit me at our comfortable studio in Rayleigh for a free 'get to know you' consultation.
Feedback on my coaching...
Life Coaching (Confidence)
Stacey, Hullbridge, Essex​
​
"Sarah really empowered me to understand where I was not helping myself in my life. She gave me the strength to move forward and supported me all the way through. I'm now in a much better place. Sarah helped me to realise that I had all the resources within me. While I just needed to take the next steps, Sarah helped to guide me through them and kept me on track. I know I've improved as a person and I'd recommend Sarah without a doubt."
​
Career Progression
Jason, Chelmsford, Essex
​
"No question, I was feeling pretty low when I arranged to see Sarah. I'd been in the same job for years and hadn't needed to get out there and sell myself for a long time. Sarah not only helped me with my fears, but also showed me exactly how my skills could be used in a different role that was much more in tune with where i wanted to go. Sarah is really passionate about what she does and is great at putting people at ease, before setting them on the path to success. Loved it!"
​
Colour and Style / Image Coaching
Katrina, Langdon Hills, Essex
​
"My experience with Inspire has totally transformed the way I shop and also increased my self-confidence. The studio environment is friendly and professional and you are instantly made to feel comfortable, Sarah shows you which colours best suit your hair colour/skin tone and which style of clothing best suits your body shape. Sarah's expertise on how to put colours together and accessorise an outfit is outstanding. I went home with a much better understanding of what type of clothes I should be buying to make me look and feel my best. This has reduced the time it takes me to shop to find that special outfit. I cannot recommend Inspire enough and am so grateful for Sarah's help."