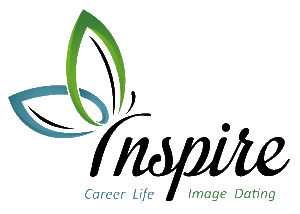 Tap Into What Makes YOU Amazing
Book Your FREE Discovery Session today on 07751 285772
Confidence Coaching in Rayleigh, Essex
Confidence In A Box
It's easy to wish that 'Confidence' was something tangible that you could go to the shops and purchase off the shelf. But have you ever wondered why some people just have it while other people don't?
​
3 Reasons People Lack Confidence
People lack confidence for a number of different reasons:

Self-Deception: You wrongly assume that other people have superior abilities and you underestimate your own


Negative Re-Affirmation: You automatically look for signals in others to reaffirm the self-deception which only serves to re-affirm the negative belief system


Selflessness: You do not focus enough on your own development. In our busy society where there are so many pulls on our time, it's easy to take yourself for granted and put everyone else first. This often means you don't make use of (and importantly recognise) your talents.
Understanding Your 'Confidence Builders'
When you look at the three main reasons people lack confidence, it's clear that the answers lie in changing those personal belief systems that have taken hold over a period of time. In order to do so, you have to focus on creating a more balanced set of viewpoints. The trick is to identify, refine and leverage your existing talents and personal experiences (which become your own unique 'confidence building blocks') and use them to create a more positive belief system.
Tap Into What Makes You Amazing
As an impartial and unbiased supporter and guide, Inspire's Sarah Ventris can help you develop real-world techniques to increase your confidence. Having qualified as an NLP Practitioner, Sarah is trained to ask questions that help you develop your own, personal "Confidence Building Blocks" that allow you to fully leverage your talents and experiences.
Book Your Free Session Now
Call Inspire now to book your Free Taster Session and discover the TEN simple things you can do TODAY to instantly improve your confidence.
Let's take the first step together today
TO BOOK YOUR FREE CONFIDENCE SESSION,
CALL SARAH ON 07751 285772 NOW
"ACTION BREEDS CONFIDENCE AND COURAGE. IF YOU WANT TO CONQUER FEAR, DON'T SIT AT HOME AND THINK ABOUT IT. GO OUT AND GET BUSY."
Dale Carnegie