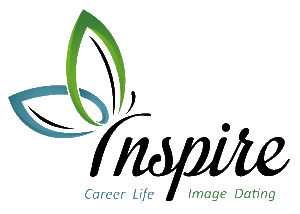 Tap Into What Makes YOU Amazing
Book Your FREE Discovery Session today on 07751 285772
Time To Invest In Your Happiness
​
We only live once. Life's too short to spend significant amounts of time unhappy, unmotivated or unfulfilled. This is why an investment in your career can be on one of the best steps you'll ever take.
​
Take Charge Of Your Career
Career Coaching in Rayleigh, Essex
​
According to 'HR Magazine', 60% of us are unhappy in our work which means most of us spend the greatest part of our lives doing something we just don't enjoy. This often spills over into other areas of lives, harming our ability to relax, affecting confidence, disturbing our sleep and sometimes hurting the people in our lives we care about. I've been there. I get it.
​
Tap Into What Makes YOU Amazing
​
As a qualified Careers Adviser, NLP Practitioner and Life Coach, I am trained to ask questions that get to the heart of what's important to you, unearth your talents, tap into what makes you highly attractive as an employee, and map these to opportunities in the workplace. As an impartial and unbiased supporter and guide, I can help you navigate the sea of career options and uncover your transferable skills.
Whether you've just finished gaining qualifications, or you've been out of work for a period of time, or even if you've been in work for years… the decision to take charge of your career is one of the most important decisions you can make. In fact, there are very few decisions that can have a bigger impact on your life.
Feedback on my Careers Coaching...
Career Coaching
Alex, Stanford-le-Hope, Essex
​
"Thanks so much Sarah for all your help. It's amazing how you manage to really get to the heart of what's important. Not only did we cover the basics that helped me position myself in a really positive way, but it was great to really deep-dive into my personal strengths, focus and motivations, and to understand the value I bring to the right employer. I couldn't be happier right now in my new role."
​
Interview Coaching
Gemma, Southend-on-Sea, Essex​
​
"I had an important job opportunity and was nervous about the recruitment process which involved a five stage interview. Sarah helped me to clarify in my own mind exactly how to present my value to the business throughout the process and how to perform in panel interviews, one-to-ones, and in role-plays. Sarah helped me believe in myself and my abilities. I'm happy to say I got the job... but what a brilliant service! Can't say I would have made it through the process without Sarah's advice and coaching."
Career Progression
Jason, Chelmsford, Essex
​
"No question, I was feeling pretty low when I arranged to see Sarah. I'd been in the same job for years and hadn't needed to get out there and sell myself for a long time. Sarah not only helped me with my fears, but also showed me exactly how my skills could be used in a different role that was much more in tune with where i wanted to go. Sarah is really passionate about what she does and is great at putting people at ease, before setting them on the path to success. Loved it!"
Are You Ready For The Journey?
​
Every person is different and we'll focus together on the unique challenges and opportunities YOU face. It won't always be easy, and I'll challenge you to look critically at yourself, the road you've traveled already, the path ahead of you, and what's holding you back from taking the first crucial steps in the right direction.
These are the traditional elements we'll put under the microscope:
Personal Experience and Achievements

​Interview Skills, Rapport and Relationships

Values and Belief Systems

Personal Branding

Personal Value

Career Strategies and Goals

Career Decisions and Life Transitions

Opportunities and Potential

Transferrable Skills

Interests, Hopes and Aspirations
​
Sarah Ventris
Qualified Careers Advisor, NLP Practitioner and Life Coach.